Law Of Attraction Specific Person: This Post May Contain Affiliate Links
The Law of Attraction has become increasingly popular in recent years as a powerful tool for manifesting desired outcomes. While many have successfully used this universal law to attract wealth, and happiness into their lives, there is one aspect that often leaves people perplexed: how to manifest a specific person. 

Whether the person you want is an ex-lover, a potential partner, or even a long-lost friend, the process of attracting a particular person requires understanding and application of the Law of Attraction principles in a precise and focused manner. 

In this article, we will delve into the intricacies of manifesting love with a specific person into your life using the Law of Attraction and provide you with practical steps to do so effectively.
What Is the Law Of Attraction
The Law of Attraction is a powerful force that governs our lives, whether we're aware of it or not. It states that like attracts like, meaning that whatever thoughts, emotions, and beliefs we hold within us will ultimately manifest in our reality.
This means that if we focus on positive thoughts and feelings, we can attract positive experiences and outcomes into our lives.
One key aspect of the manifestation process is being able to visualize what you want to attract into your life. By creating a clear mental image of your desires and actively focusing on them with positive energy, you send out a signal to the universe that you are ready to receive.
This visualization technique helps align your subconscious mind with your conscious desires, making it easier for the Law of Attraction to work its magic.
Furthermore, the Law of Attraction shows us how important it is to cultivate an abundance mindset rather than a scarcity mindset which is ultimately a manifestation of negative thoughts. When we believe there is enough for everyone and act from a place of gratitude, generosity and abundance, we open ourselves up to receiving more blessings in return. 
By recognizing that we have the power to create our own reality within us, through our thoughts, emotions and beliefs, we can tap into the unlimited potential that lies within us all.
The omnipresent storehouse of energy that creates worlds. By going within and creating the best version of ourselves by feeding the subconscious mind positive affirmations, clear visions and having unwavering faith that we are divine creators.
We set our powerful laws of attraction into motion and build a strong connection between our desires and their physical manifestation. 
Be that happiness, health, wealth, a dream partner, or a romantic relationship, the detail is up to you and your dream desires, but rest assured that:-
"When you want something, all the universe conspires in helping you to achieve it."
― Paulo Coelho, The Alchemist
Does The Law Of Attraction Work
When it comes to the Law of Attraction, there are plenty of celebrity stories and high-profile examples that seem to support its effectiveness and claim that it's a huge factor behind the secret to their success.
Take Oprah Winfrey, for example. Her rise from poverty to becoming one of the most influential women in the world is often attributed to her belief in manifesting her dreams through positive thinking.
Similarly, take Jim Carrey, for instance. Before becoming one of Hollywood's most iconic comedians, he wrote himself a check for $10 million and post-dated it for Thanksgiving 1995 as a way to visualize his future success.
Astonishingly enough, just before Thanksgiving 1995, he signed a contract worth $10 million for his role in the movie Dumb and Dumber.
This compelling anecdote challenges our conventional understanding of reality and compels us to explore the power we possess through our thoughts and intentions.
One popular practice that many people attribute to their success with the law of attraction is creating a vision board. This involves visualizing your goals and dreams by collating images and words that represent them on a physical or digital board.
The idea behind this exercise is to help align your thoughts and actions towards achieving what you desire. By constantly immersing yourself in these visual representations, you are training your subconscious mind to attract those things into your life.
Related Article: How to Use the Law of Attraction with Neuroplasticity: The Science Behind It.
The true power behind the law of attraction lies in one's ability to shift one's mindset from scarcity to abundance. Instead of focusing on what we lack and therefore creating more of the frequency, energy vibration and as a result reality.
This principle encourages us to visualize ourselves already in possession of our desires—be it success, a perfect person, love, or wealth.
By doing so, we send out powerful signals into the universe that then work towards manifesting these desires into reality.
It may sound abstract, even fantastical at times; however, those who wholeheartedly embrace the law of attraction often find themselves experiencing an unshakable confidence that propels them towards realizing their dreams.
The law of attraction is a powerful force that is always in motion, which means "The most powerful question one can ask one's self is what type of world do I want to live in"
Level up through meditation with your free copy of Zen By Subconscious Hustle
The Negative Effect Of Limiting Beliefs
Limiting beliefs can have a profound negative effect on our ability to manifest our desires through the law of attraction. Perhaps the most important thing to recognize is that these beliefs stem from deep-seated fears and insecurities within us.
When we hold onto negative emotions such as doubt, fear, or unworthiness, we create an energetic barrier that blocks the positive manifestations we seek.
These negative beliefs can be deeply ingrained in our subconscious mind, affecting every aspect of our lives. Rather than recognizing the abundance and endless possibilities that exist in the universe, limiting beliefs keep us stuck in a cycle of negativity and lack.
Without realizing it, we are actively sabotaging ourselves from reaching our goals and living a fulfilling life. 
Overcoming these limiting beliefs is not an easy task; it requires inner work and a willingness to challenge long-held patterns of thinking.
However, once we start shifting our perspective and trusting that the universe has our best interests at heart, we open ourselves up to experiencing profound positive impact in all areas of life.
How To Use The Law Of Attraction To Attract A Specific Person 5 Steps
When it comes to using the Law of Attraction to attract a specific person into your life, there are a few key steps you can take.
The first step is to clarify exactly what you want in a partner and be specific about their qualities. This helps to set a clear intention and focus your energy on manifesting that person.
Step 1: Clarify Your Desires – Define the qualities and traits you seek in the person you wish to attract. Be specific and visualize vividly their appearance, personality, and values.
Step 2: Cultivate Positive Energy- Clear your mind from any negative thoughts or doubts about attracting this person. Practice gratitude and affirmations, focusing on feeling good and radiating positive energy.
Step 3: Visualize Your Desired Outcome – Create a mental image of yourself with this person in joyful situations. Engage all five senses during visualization to enhance its effectiveness. 
Align your thoughts and emotions with the desired outcome. It's crucial to believe that this person is already on their way to you and feel the emotions of love, joy, and gratitude as if they are already in your life. This will help magnetize their presence towards you.
Step 4: Take Inspired Action – While relying on the Law of Attraction, remember that action is necessary too. Take steps towards meeting new people or engaging in activities that align with meeting your desired person. 
However, it's important to note that while using the Law of Attraction can assist you in attracting someone, it doesn't guarantee control over another person's free will.
Therefore, while setting intentions and visualizing the relationship can be powerful tools for manifestation, respecting each individual's autonomy is equally essential in creating authentic connections based on mutual consent and respect.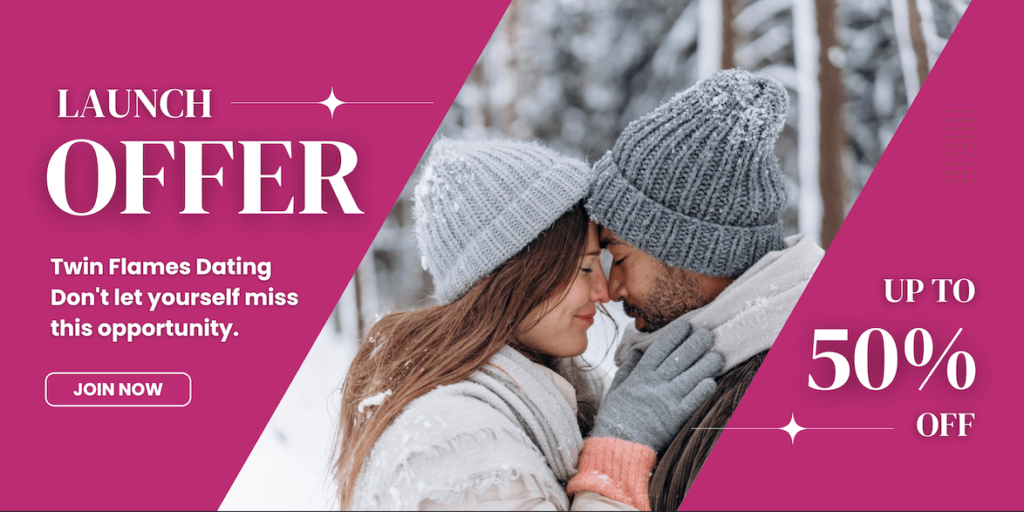 Take inspired action and check out Twin Flames dating with this amazing offer.
Using A State Akin To Sleep To Attract A Specific Person.
Step 5: The manifestation technique that I like to use as I feel it helps me both access and consciously activate the power of my subconscious mind is the state akin to sleep. As defined by renowned author and lecturer Neville Goddard, it's a powerful tool that can be utilized to attract a specific person into your life or anything else you desire.
This state refers to the gap between being fully awake and falling asleep when our subconscious mind is most impressionable.
By harnessing this manifestation power, we can focus our thoughts on the desired outcome and affirmations that align with our desires. Making it easier for us to enter the frequency of the desired state.
To attract a specific person using the state akin to sleep, you can follow the steps above but go through them as you are falling asleep. It is important to let go of any doubts or fears and trust in the process of manifestation.
Many times, we sabotage ourselves by constantly questioning or worrying about the outcome. However, during this state, it is essential to release these limiting beliefs and have unwavering faith that what we desire is already ours.
As the body and mind drift off allow your inner child to run free in the playground of infinite possibilities, emotionally visualize, and feel the life of your desires, then leave your subconscious to communicate with the universal mind and pull the energy of your wish fulfilled into p[physical reality. ✨
It may take time for the results to manifest, but practicing this technique consistently can lead you down a powerful way towards attracting a specific person into your reality.
Remember that patience and persistence are key when working with the law of attraction. Use visualization techniques while in a state akin to sleep and believe wholeheartedly that your desires will come true.
Trust in yourself and trust in the universe's ability to bring forth what you truly desire.
How Long Does It Take For the Law Of Attraction To Work
Many people wonder how long it takes for the law of attraction to work and when they will start seeing their desires manifest. The truth is, there is no one-size-fits-all answer to this question.
The time it takes to manifest your desires depends on various factors, such as your vibrational alignment, belief system, and the complexity of what you are trying to attract so it's important to keep an open mind when it comes to time scales.
While some manifestations may come quickly, others may take longer due to factors such as limiting beliefs or conflicting vibrations.
It's important to stay consistent in your positive thinking and visualization on a daily basis, as this helps align your vibration with what you desire.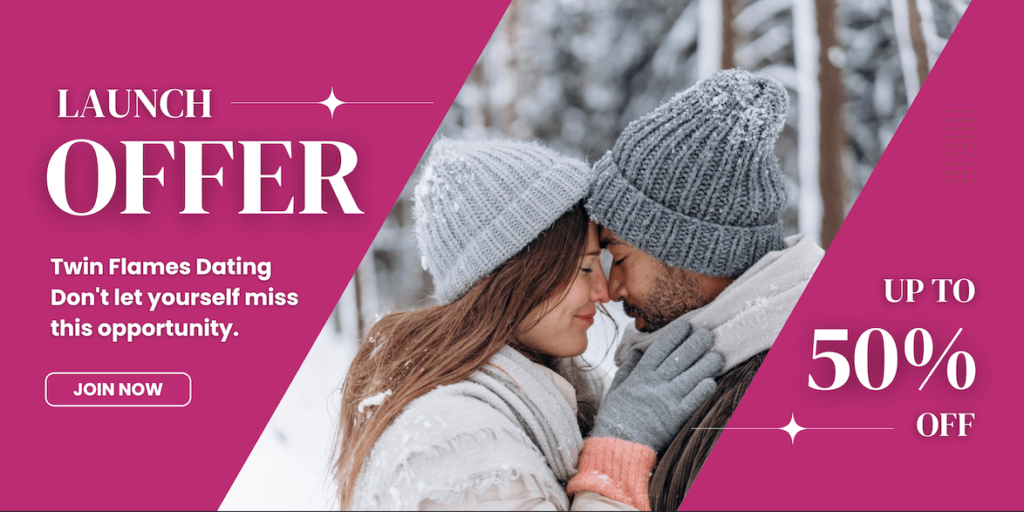 This is why I believe it's a good idea to use that time every night as you are about to drift off – The State Akin To Sleep– is such a powerful tool as there should be no distractions just you, your subconscious mind and infinite possibilities.
Remember that the law of attraction responds not only to your thoughts but also to the emotions behind them because energy flows where attention goes so do the inner work.
One way to gauge whether progress is being made is by paying attention to synchronicities and signs from the universe such as angel numbers, chance conversations, and intuitive experiences.
These can be seen as a good sign that the law of attraction is working in your favor and that manifestation is on its way. 
However, patience and trust in the process are key; sometimes things need more time or need different ways or certain conditions to be aligned before they can fully manifest.
Having faith and trusting in the process of synchronicity and divine timing can be a sure sign that you are energetically on track towards attracting what you desire through the power of the law of attraction. 
It's simply the alchemy of the universe! 
Some Other Popular Manifestation Techniques
As individuals across the globe seek to harness the power of their thoughts and beliefs to create a more abundant and fulfilling life. From visualization to affirmations, there are various tried-and-tested methods available for anyone eager to manifest their desires.
However, amidst the plethora of options, it is crucial to remember that manifestation is not merely about wishful thinking or positive vibes; it requires consistent effort a deep connection and alignment with one's true desires.
Nikola Tesla hit the nail on the head when he said: 
"If you want to find the secrets of the universe, think in terms of energy, frequency and vibration."
― 
Nikola Tesla
Scripting
Scripting is a powerful manifestation technique:- As opposed to simply envisioning your desired outcome, scripting involves vividly writing down your aspirations in the present tense as if they have already manifested.
This method taps into a powerful synergy between writing and manifestation, helping to clarify intentions while also amplifying belief in yourself and your ability to achieve what you desire.
So if it is true love, a romantic partner, or a specific type of person, experience or thing writing it down in the energy and frequency of the wish or desire fulfilled is a powerful tool and for some the best way to attract those positive things. 
Gratitude
Another noteworthy technique that captivates many aspiring manifestors is the implementation of gratitude practices. Gratitude acts as an accelerator for manifestation by bringing focus onto what is already working well in our lives and opening up space for more blessings to come.
By expressing heartfelt gratitude regularly through journaling or meditation, one can amplify feelings of abundance and attract even more experiences or things for which they can be grateful.
A popular system for this is simply writing down 5 things you are grateful for at the beginning and end of every day, but if that isn't achievable doing it just once is a powerful way to acknowledge the abundant nature of reality and in doing so you open yourself up to receiving more.💫
Final Thoughts
The Law of Attraction can be a powerful tool to manifest a specific person into your love life if used correctly. By focusing on positive thoughts, visualizing the desired outcome, and taking inspired action, you can align yourself with the energy of attracting the right person.
It is important to cultivate a mindset of gratitude and trust in the process, allowing the universe to work its magic. Remember that patience and persistence are key, as manifestation takes time and effort. 
So, follow these steps diligently and watch as your desires unfold before your eyes. Embrace this transformative journey with faith and determination, knowing that you have the power to manifest the kind of relationship you deserve. 
We hope you have found this blog post useful and good luck manifesting the love of your life. 
Love, Light & Unity 
Be At 🌍ne!