Sometimes its Hard To Stay Spiritually Grounded In COVID Times
Since the virus surfaced in 2019 and spread worldwide, many people feel that the political and social climate is very negative right now. It's not only challenging to stay positive, but it can be easy to lose your spiritual grounding, too, with all of the health and economic turmoil that's affecting people throughout the world.
I hope this 7 Ways to Stay Spiritually Grounded in COVID Times article will offer a few ways for you to stay Spiritually Grounded during these challenging times.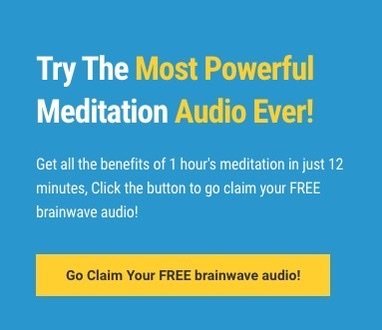 1. Breathe deeply
When you feel overwhelmed, one of the best ways to counteract this and become more Spiritually Grounded is to take deep breaths. For example, deep breathing can help calm feelings of fear or anger. The relaxed feel that deep breathing offers slows down your heart rate and lowers blood pressure. It also releases endorphins, chemicals in our brain that make us feel good and subsequently Spiritually Grounded.
Deep breathing exercises are very easy, all you need to do is close your eyes and breathe, in through your nose for 3 seconds. After that, exhale through your mouth for 10 seconds. Repeat this until you feel less stressed or anxious this simple yet effective technique really allows you to become Spiritually Grounded with your Energies.
Breathing Deeply is akin to Breath Work in its most simplistic form.
More and more people are doing Breath Work for health. Breathwork is similarly the act of taking deep, intentional breaths. It is an ancient practice that can be traced back to different cultures like Indian Yoga and Eastern philosophy. This type of Breathwork has many benefits, including helping you relax, focus, and heal. It also helps with anxiety because it helps your body regulate its fight or flight response.
There are many different ways to practice Breathwork. All of which, help calm your mind and your body by slowing down your breathing rate–which in turn slows down your heart rate and lowers blood pressure. So, it's time to take a deep breath! To learn more about Breath Work, check out this post 👉 BREATHWORK FOR HEALING: 1 USEFUL TECHNIQUE YOU CAN USE
2. Meditate 🧘
It may seem a daunting task to always stay positive and grounded, but it is possible 💯. Meditation can help you stay Spiritually Grounded and more mindful of what you're thinking and doing. It will also help you live in the present moment instead of dwelling on the past or stressing about the future.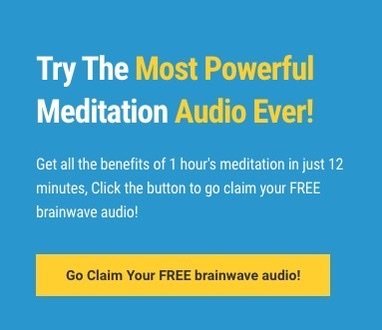 There are many ways to meditate, but some of the most popular are Sitting Meditation, Walking Meditation, and Mindful Meditation. With practice, all three forms of Meditation will make your mind still and quiet while helping you focus on your breath.
The benefits of Meditation include increased happiness, less stress, and anxiety. If you're feeling anxious or stressed out, try taking five minutes to do a quick meditation session.
You'll be able to better handle difficult situations with ease if you take the time for some peace and quiet each day. Try the meditation steps below, but don't put pressure on yourself. Just 5 minutes a day can make all the difference and it is better than nothing. 👇
1) Sit down.
Look for a relaxing and quiet spot to sit, where you will not be disturbed .
2) Establish a manageble time.
If you're just getting started, set aside a modest amount of time, such as five or ten minutes, which can be beneficial.
3) Pay attention to your body.
You can sit in a chair with your feet on the floor, cross-legged, or kneel—any of these positions are OK. Simply ensure that you are steady and in a position that you can maintain for an extended period of time.
4) Pay attention to your breathing.
Pay attention to the sensations of your breath as it enters and exits your body, It helps to count each complete in and exhalation as one single count and count to each breath to a total of Ten, as it helps focus the mind and anchor you to the moment. Simply continue to repeat this process. Or if you wish use a simple mantra such as; I am….. Fill in the blank.
5) Recognize when your thoughts have wandered, as they will.
Your attention will inevitably leave the breath or your Mantra and stray to other things. Simply return your focus to the breath/Mantra when you notice your mind has wandered. This is perfectly normal and remember Meditaion is all about awareness. It is a practice of self Awareness so enjoy all that unfolds.
6) Be gentle with your wandering thoughts.
Don't pass judgement on yourself or get too caught up on the nature of the thoughts you're having. As stated above meditation is all about Awareness. Simply observe the eb and flow of your thoughts and return your awareness back to the beatiful and so present moment and Enjoy. 🧘
3. Take care of yourself
One of the most important requirements to being Spiritually Grounded is to take care of yourself. This means taking time for self-care, rest, and exercise. It's essential to nourish your body, mind, and spirit properly.
It's easy to put our own needs on the back burner when we're feeling stressed or overwhelmed. But we must take care of ourselves in challenging times. If you feel overwhelmed and don't feel like you're doing enough for your mental health, it may be time to make an appointment with a therapist or other mental health professional.
The advice given in this article should never be used as a substitute for proper professional help. However, all of these steps will help support your Mental Well-being and help you live a more Conscious and Spiritually Grounded life.
Taking care of yourself also includes making sure that your physical health is considered. That's because when you're physically healthy (and happy), it can help improve your mental state as well.
When it comes to self-care, chatting with friends can be very helpful too. You could even try journaling about what's happening or meditating together for 20 minutes every day before bedtime. Try to surround yourself with positive and caring people. Energy Flows where attention goes so, spend time with people who Energies your being and make you feel good.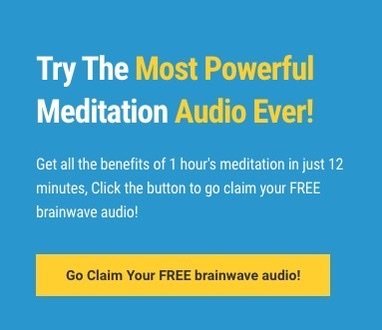 4. Focus on what you can control
Another great way to stay Spiritually Grounded in difficult times is to focus on what you can control. Concentrating on the things that are in your control will help you feel more in control and less overwhelmed.
If you feel like it's too much, try to take a step back and focus only on the tasks you need to complete for the day. If you can complete one task at a time, then make sure to enjoy that moment of accomplishment before moving on to the next task.
While you're focusing on what's in your control, take some time out of your day for spiritual-centering exercises. This could be anything from Reading Scriptures, Scripting or Journaling, Reciting Affirmations or taking a few minutes during your lunch break for silent Meditation.
Doing these small things can really make a difference in keeping you Spiritually Grounded and focused.
As humans, we spend so much time worrying about things we either can't control, or that will usually never happen, so please ground yourself in the Present Moment because that really is the one thing you have the true power over. ✨
5. Pick up a Book
Many people feel grounded by keeping up to date on current events. They think It's important to be aware of what's happening in the world. With so many resources at our fingertips, it makes staying up to date with current affairs easier than ever before.
People find a news source that resonates with them and subscribe to their email updates, so you can be notified as soon as new articles go live. In addition, they follow favorite reporters and organizations on Twitter and Facebook to get alerts on breaking news stories.
The thing is, you don't have to watch the daily and nightly news or read every article that pops up in your feed Facebook or social media feed.
So many people wake up, and the first thing they do is reach for their mobile phone to check social posts, emails, and the news but try breaking that habit and commit to reading more books.
There are so many health benefits from a Mental and Spiritual Standpoint that come from reading a book.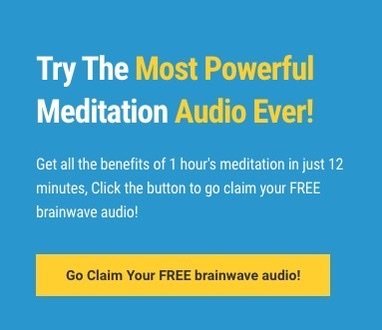 Increases Knowledge

– The term Leaders Are Readers should not be taken lightly. Some of the wealthiest people in the would put much of their success down to the knowledge gained from book. Why? Because success leaves clues; you can find an Abundance of those clues in books.

Brain Training

– Reading is to the brain what training is to the body it stimulates and strengthens the brain – Scans have shown that it stregthens connections in the brain so a daily habit of reading has proven cognitive benefits.
Increases Focus – When it comes to the brain and mental/cognitive achievements – Focus is right up there. When you focus your mind on a thing you can become unstopable. It is the lack of focus that leads to most faliars. Reading enhances ones ability to focus which inturn can improve productivity.
Commit to reading just once each day and take time for yourself – whether it's paper or e-reader – Fact or Fiction – Nourish your brain and relax with a book. 📕
6. The Power Of Now
As you might expect, it can be easy to dwell on negative self-talk and feelings when life gets tough. It's even easier when we live in a world where seems to be so much doom and gloom all around us. Simply watch the News and you'll struggle to find anything positive and uplifting being broadcasted.
The good news is, that we have the power to change the way we think. Simply by being mindful of our thoughts and feelings, we can take control of them. One great way to do this is through what I like to call Conscious or Waking Awareness.
As mentioned above, Meditation is all about quieting your brain waves to a level that will allow you to focus on your breath or other sensations without distraction. With Conscious Waking Awareness, I also want you to tune into the sensations of your reality. So much of the physical sensations and stimuli around us, disappear due to the depth and volume of life's distractions.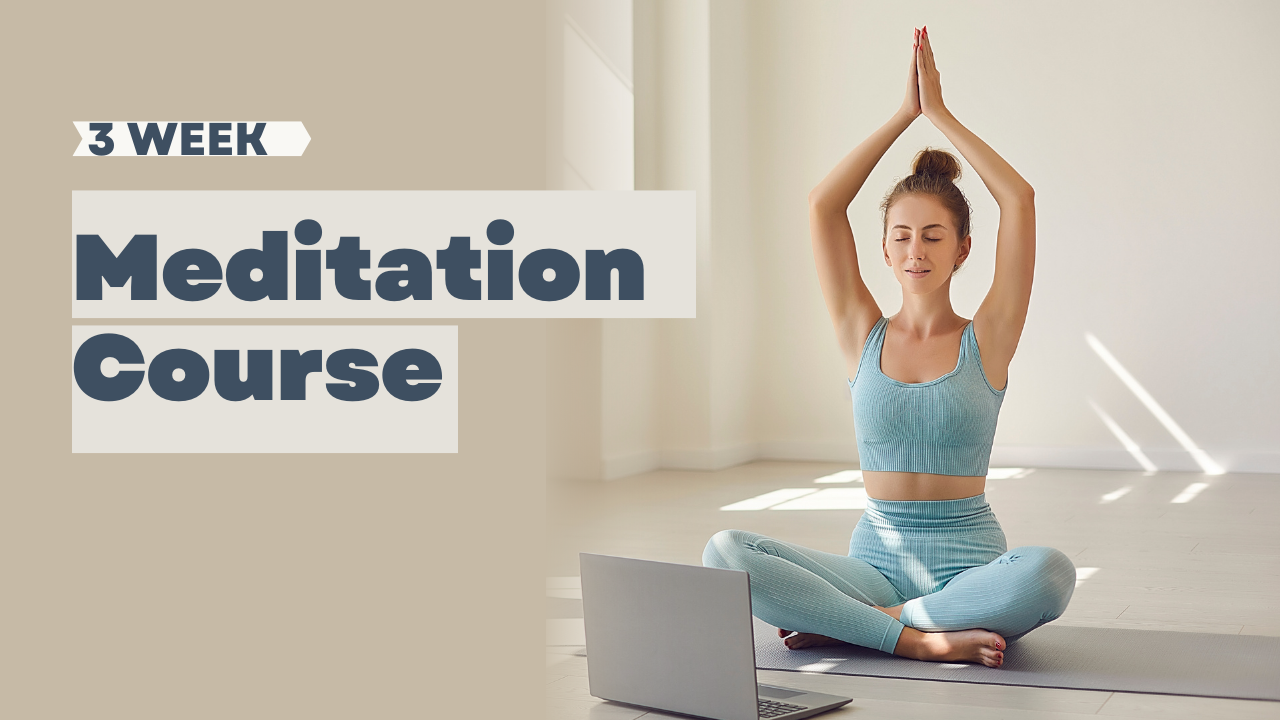 How many times have you driven or traveled somewhere but failed to remember any of the journeys, because you spent the whole time chasing the Monkey around your mind?
You are Blessed with sensory anchors to bring you back to the present in every moment of your life. So as you read this blog, tune your Energy into the frequency of your surroundings: the temperature, the flow of air. Energetically sensitize yourself to your environment.
If you are eating, take your time and actually eat being conscious of the most minute detail of the act. If you're having a conversation with someone, then have a conversation with just that individual. Don't conversate whilst chasing a monkey around your mind give them your unwavering attention.
be mindful and Live Life on Purpose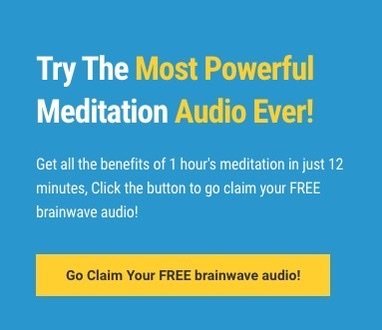 7. Lean on your faith.
As one of the most essential parts of your life, you should always try to stay Spiritually Grounded by leaning on your faith.
What does that mean? It means that you should use prayer, Meditation, Affirmations, and Positive Thinking. To help Spiritually ground yourself. This can be done by talking to someone who has a strong relationship with their deity (God) or finding a quiet place where you can meditate peacefully and tune into the ever-present support that will always be there for you.
No matter which way you go, it is crucial for you to find some sort of Spirituality in the midst of chaos. Spirituality will give you strength and provide guidance.
This is a heartfelt post to all of you, especially for those who have been touched by sorrow, loss, or hardship. You are and always will be Divinely Loved and cared for. My heart goes out to you all, Stay Strong, Keep The Faith and Stay Spiritually Grounded.
Love, Light, and Unity.
Be At 🌍ne!