How To Meditate For Beginners
Meditation is a practice that has been around for thousands of years, and it's still on the rise today. It can help improve mental, emotional, and physical health and gives you a clear mind. But that doesn't mean meditation is easy to do.
There are a lot of misconceptions about how to meditate, and many people who try it don't feel the connection to what I can only describe as the subtle but amazing sea of energy we have access to. After just one sitting or even months of practice.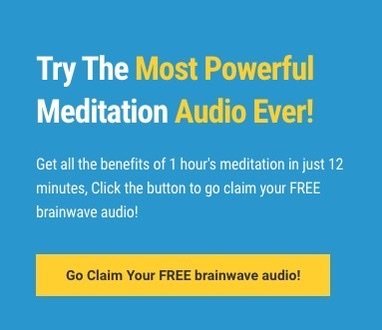 In this article, we'll explain not only what Meditation is but also how beginners can start meditating as well as some benefits to Meditation and how they can achieve them including how you can tap into the ever-present sea of energy that is all around us.
What is meditation?

🧘
Meditation is a practice that has been used for centuries by many different cultures. It's most commonly known as a spiritual and religious practice, but there are other ways it can be helpful such as, for your mental health.
Meditation can help relieve anxiety, stress, and even depression. Meditation also creates feelings of peace and tranquillity. It's easy to feel overwhelmed at times, but practicing meditation will help you find your center again and stay grounded.
The key to Meditation is understanding the basics. What effect does it have on your brain and body? What does it do internally on a physiological level?
How it helps you focus the mind when you're feeling anxious or distracted, and how to make the experience more enjoyable for yourself.
Here's what Meditation is all about.
Meditation is the practice of focusing your mind on something to calm your thoughts, relax your body, and increase awareness. It can be done through different methods like mindfulness meditation or chanting.
Meditation can help you achieve a peaceful state of mind by allowing you to focus on the present moment.
By practicing meditation regularly, you'll be able to stay focused and improve your self-awareness. You'll also have better moods and find that life becomes easier because there's less stress as your mind becomes clearer.
If that sounds good to you? Then keep reading!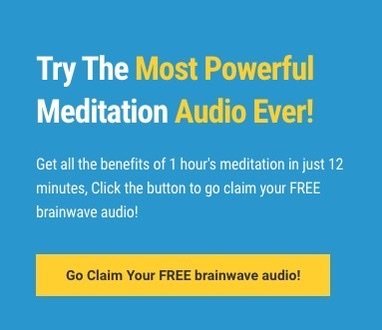 How to meditate for beginners
.
If you're new to Meditation, it can be challenging to know where to start. First, you should make sure that you're in a comfortable place and that there are no distractions. Breathing is your foundation for the practice, and it's essential that you focus on your breath when meditating.
Next, find a quiet place where you won't be disturbed for about 10 -20 minutes or so. "No pressure".
This can range from your bedroom to a nearby park bench—it just has to be quiet enough so you can concentrate. But, of course, some people prefer the solitude of their own home or a similar peaceful environment.
Others love to meditate in nature, be that in a park, at the beach, in the woods or simply in their gardens. The key 🔑 here is to do what makes you feel good.
One great thing about Meditation is that it's a very inexpensive practice as you really don't need any equipment. However, that depends on how and where you choose to meditate. There are a few things that you could buy to enhance your experience if you are really serious about the practice.
Such as meditation cushions, meditation beads, comfortable clothing or yoga gear. For all of your needs, check out Gaiam, a fantastic place where you can get everything you need.
Gaiam is my go-to simply due to the quality of their products and the vast range. They are an ethical business with an interest in nurturing and helping the planet so check em out 👉 Gaiam
So now you've got all the kit you need, and there are some great ways to create a Zen Space.
Once you've found and prepared this space to your liking, sit down and, if you like, hold an image in your mind. For example, when I first started, I kept the picture of myself sitting in the lotus position just like the Buddha (or you can use any other image). I just found this helped me centre myself.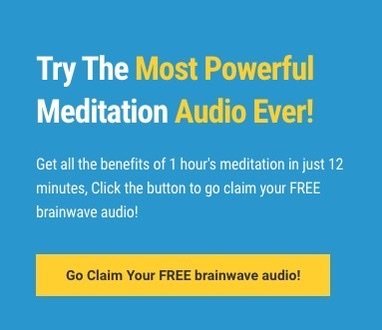 Check out this related article: CREATE A BEAUTIFUL MEDITATION SPACE IN 10 EASY STEPS.
Plus, it psychologically gave me Meditation Boss! Status 🤷‍♀️
If your mind starts wandering as it will, try not to worry about the thoughts; they are going to happen sometimes.
Just return your focus back to breathing and the image in your mind's eye. Be patient with yourself as this takes time and practice.
Let your breath and vision be your energetic anchor think of it as a spiritual pendulum that is totally still and undisturbed by any thought wave interference.
Remember, thoughts are waves of energy, so allow the energy to flow freely. It's important not to try to control your thoughts, but on the contrary, let them flow naturally and just observe. If you keep your conscious awareness on the pendulum (breath=vision) and let everything else float on by.
Without judgment or E- Motion (Energy In Motion)
Once 10 – 20 minutes have passed, gently bring yourself out of your meditative state.
A handy tip.
Once you have created a meditation practice and you become better at it and more in tune with the subtle energies. You will find that each session is a great time to tap into the consciousness of gratitude.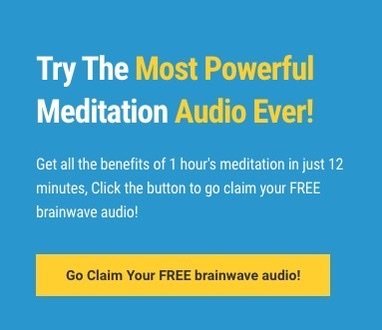 I like to cool down my sessions with some reflective time to think about and give thanks for all the things in my life I am grateful for.
So keep it simple if you think you've nothing to be grateful for. Well, let's start with the fact that you're alive and well enough to indulge in this practice.
Remember, every day you wake up is a sign from the Universe that there is a plan for you!
Make your meditation time a sacred place for gratitude, thanksgiving, and self-realization!
Benefits of meditation.
Meditation has many benefits, but one of the biggest is stress management. When you meditate, your body slows down, and your energy levels decrease.
Your body releases endorphins, a hormone that elevates mood, relieves pain, and calms the nervous system. Another benefit of Meditation is increased attention span.
In addition to slowing your heart rate, Meditation also helps people focus on the present moment and switch off from their thoughts. This can help with depression and anxiety.
And as an added bonus give you the power and awareness to react to changing and challenging situations far better.
Practicing with a guide.
One of the main problems with Meditation is that it can be hard to find your way. It's easy to go wrong and not know how to proceed.
There are many different types of Meditation and many different ways to practice them. You'll need a guide if you want to start meditating correctly.
Look for a guide who has practiced Meditation and knows what they're talking about. They will talk you through everything you need to do for your meditation practice to be successful, from finding the right time of day for you to the posture that's perfect for you and even what kind of music will help with your practice.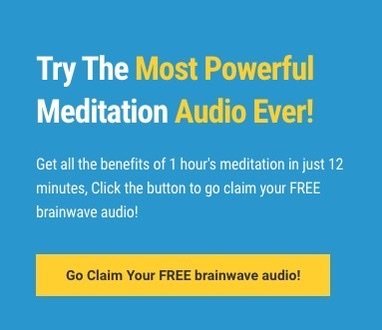 A guide will also teach you how best to meditate for it to have the most impact on your life. For example, if you're struggling with anxiety, research guided meditations that might help relieve some symptoms by focusing on something other than yourself.
Remember, a guide need not be a specific individual it could be a Spiritual and Self-Development Blog like Subconscioushustle.com.
Where they consistently produce content that resonates with you. Where you can learn and grow with others, energy flows where attention goes, so surround yourself with like-minded people.
And enjoy the gift commonly known as Meditation.
Related Article: THE MONKEY MIND – 6 STEP'S TO BECOME MORE PRODUCTIVE
A Moment Of Mindfulness
Brush Your Teeth – When you do this do it with awareness and be in the moment wether you use manual or electric. Be in the moment focus only on the task at hand and simply Brush Your Teeth.
Get Dressed – Can you do this in a mindful manner concentrating only on the task at hand. We spend so much time in the trappings of the mind. Give yourself a break from the monkey mind prison and break free.
Eat – "I know" this like the other two seem almost as if, I am being condecending but when was the last time you actually ate something? Cosciously enjoying and indulging in the sensation and flavours of every conscious motion of your mouth. Eat and taste your food don't eat on autopilot it sounds crazy but simply…… Eat!
Give yourself time – Set reminders on your phone, use the daily prompts listed above our the breath app on your Apple Watch or any other smart device.
Don't spend your life trapped in the illusion of third-dimensional reality. Instead, connect with the higher frequencies of your being and get closer to the true nature of reality.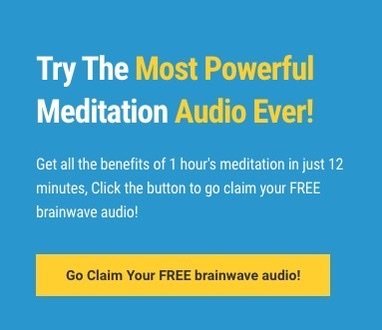 Conclusion.
Meditation is a great practice that can be done anywhere, it costs you nothing but time, and that time isn't wasted as it is an excellent investment in yourself.
Try some of the little mindful nuggets throughout your day as a fantastic addition to any practice. That will help you stay grounded in the present moment. 💫
I will leave you with one of my favorite quotes.
When the mind is still the illusion becomes clear, as it is the mind alone that drive the illusion.
Remember for all your meditation and yoga gear check out 👉 Gaiam
Love, Light and Unity.
Be At 🌍ne!